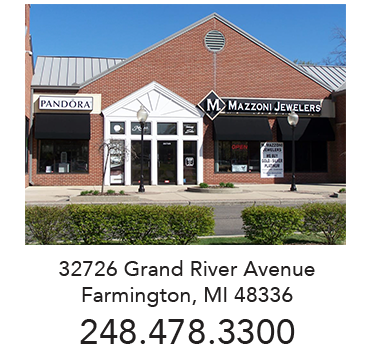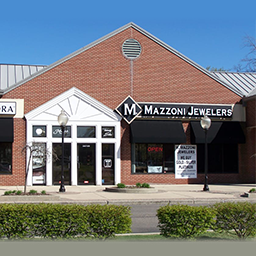 M. Mazzoni Jewelers
332726 Grand River Avenue
Farmington MI 48336
248-478-3300
Monday-Friday 11am-6pm
Saturday 11am-5pm
Sunday CLOSED
Get Directions

In 1971, Michael Mazzoni, at the age of 21, and after serving 2 years in the United States Army, and following a tour in Vietnam, decided to pursue a jewelry career in the family business. On May 17, 1974, Michael received his degree from the Gemological Institute of America in Diamond Grading and Evaluation and became a Registered Jeweler of the American Gem Society. In April of 2005, after 39 years in the family jewelry business, Michael decided to open his own fine jewelry store in Farmington. Michael has created a beautiful jewelry store with a very warm and friendly atmosphere.
A Note From Michael:
I would like to invite you to visit my beautiful jewelry store to see the finest in gold, platinum and sterling sliver jewelry, diamonds and colored gemstones. Our experienced and knowledgeable sales staff will provide you with the finest customer service you deserve and expect. We offer custom jewelry designs, jewelry repair, gem setting, and appraisal service.
Click Here to Email Michael